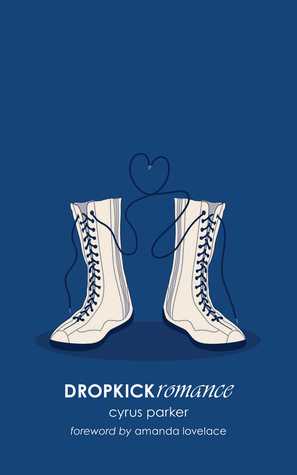 DROPKICKromance by Cyrus Parker
Genre: Poetry | Nonfiction
Length: 176 pages
Published on 6th March 2018 by Andrews McMeel Publishing
Purchase: Amazon | B&N | TBD | Waterstones | WHSmith
Cyrus Parker: Website | Twitter | Goodreads
eARC received from NetGalley
Synopsis:
A collection of autobiographical poetry about healing and learning to love again from professional-wrestler-turned-poet, Cyrus Parker.
The first half of DROPKICKromance focuses on a toxic, long-distance relationship the author was involved in for several years, while the second half focuses on his current relationship with poet Amanda Lovelace. Ultimately, the collection tells about a profound journey of healing.
Continue reading "ARC Poetry Review: DROPKICKromance by Cyrus Parker" →