Horizon Zero Dawn by Guerrilla
Genre: Action | RPG
Release Date: 28 February 2017
Received as a birthday present
Synopsis: Horizon Zero Dawn an exhilarating new action role playing game exclusively for the PlayStation 4 system, developed by the award winning Guerrilla Games, creators of PlayStation's venerated Killzone franchise. As Horizon Zero Dawn's main protagonist Aloy, a skilled hunter, explore a vibrant and lush world inhabited by mysterious mechanized creatures. Embark on a compelling, emotional journey and unravel mysteries of tribal societies, ancient artifacts and advanced technologies that will determine the fate of this planet, and of life itself.
So I'm lying a little bit with this as its not a full review.
Instead its a "first impressions".
I haven't completed it. Obviously.
But I played a good amount of it.
The first thing that stuck out to me is that the game itself is very pretty which I'm super happy about as it met my expectations.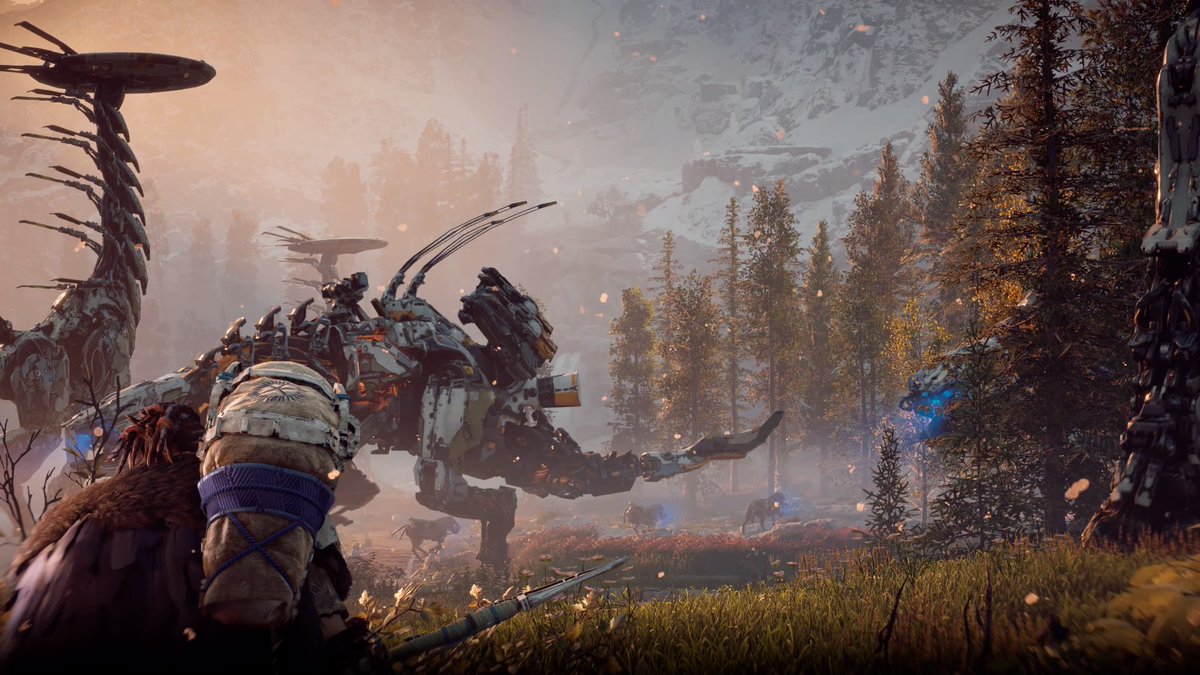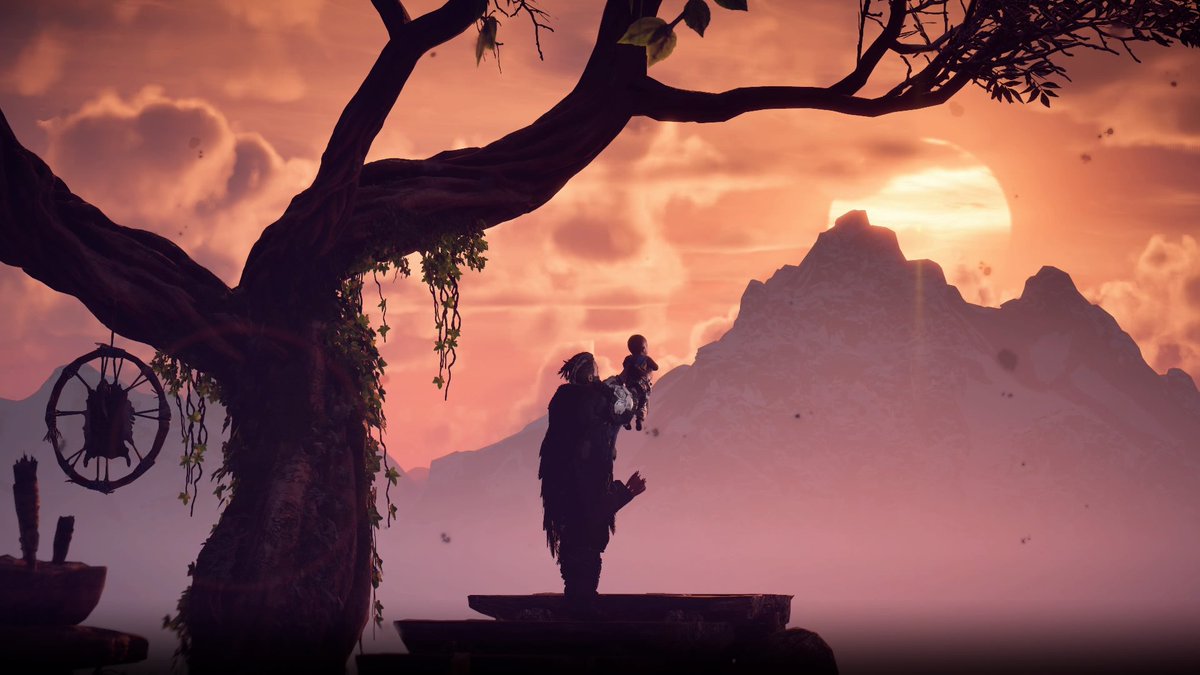 Secondly the start of the game, which is y'know pretty much the tutorial, is whilst Aloy is still a child and it really impressed me how much research and effort they put into Aloy to make sure she moved throughout the game like the child she was. I don't have footage of the movement but gosh it was spot on.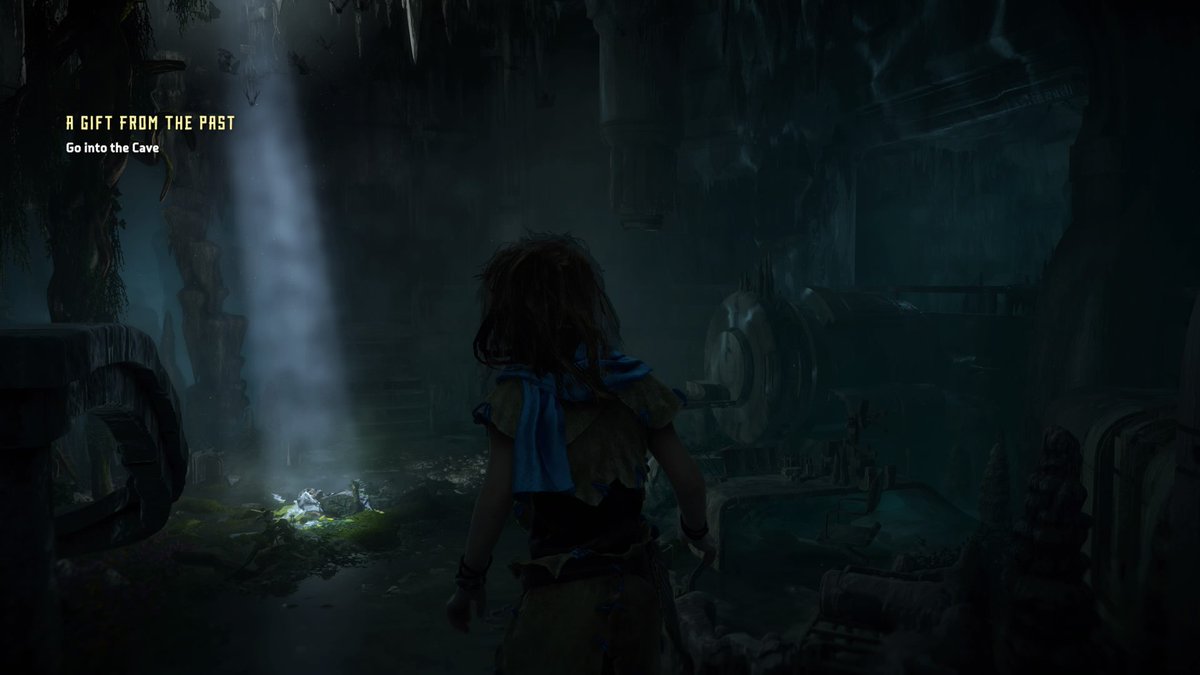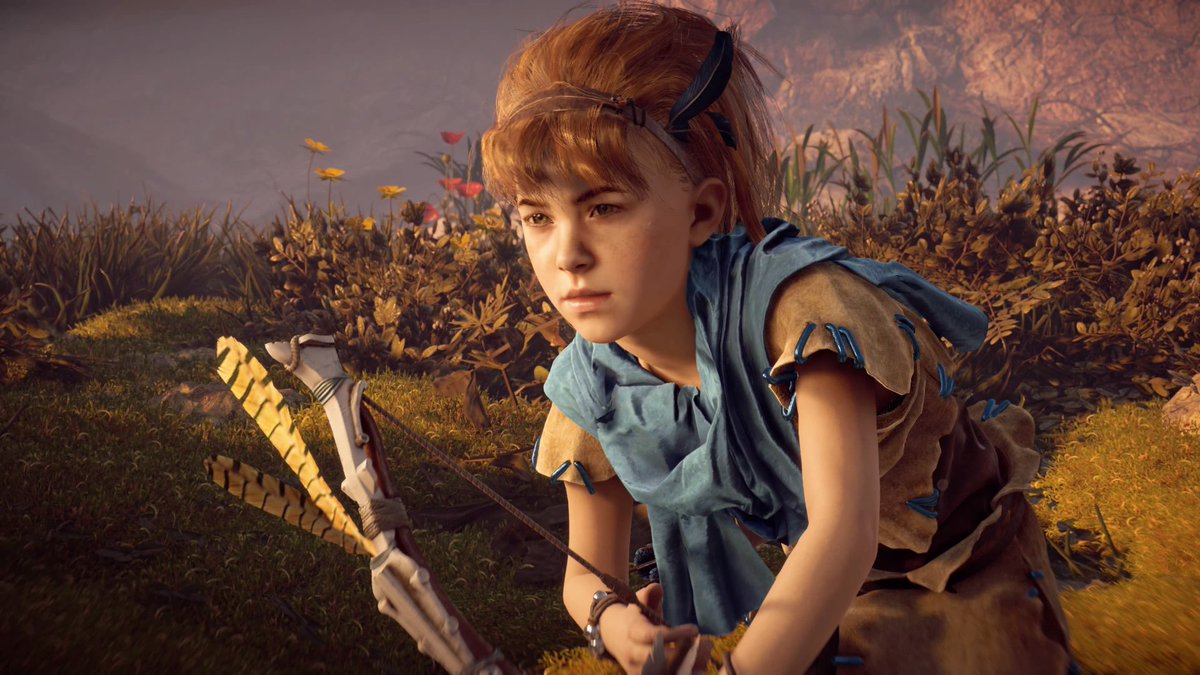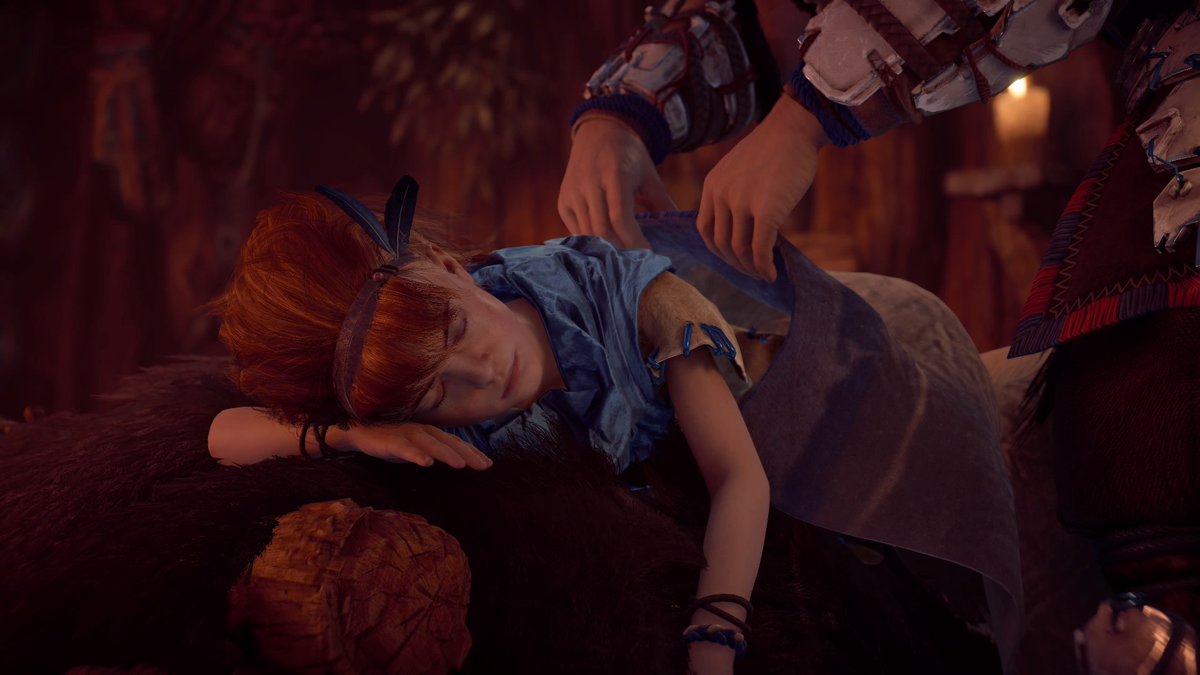 I've also played a lot more than is when Aloy is a young adult and I have to say the story does not let down.
So far I've found out more about the tribe who deemed Aloy an outcast from birth, some other tribes who came to make peace and set up trading between cities, explored a fair bit of the area just outside the walls, and even hacked and tamed some of the animals. Or y'know what ever you call those mechanical animals. Its been a few weeks okay. I'm rusty.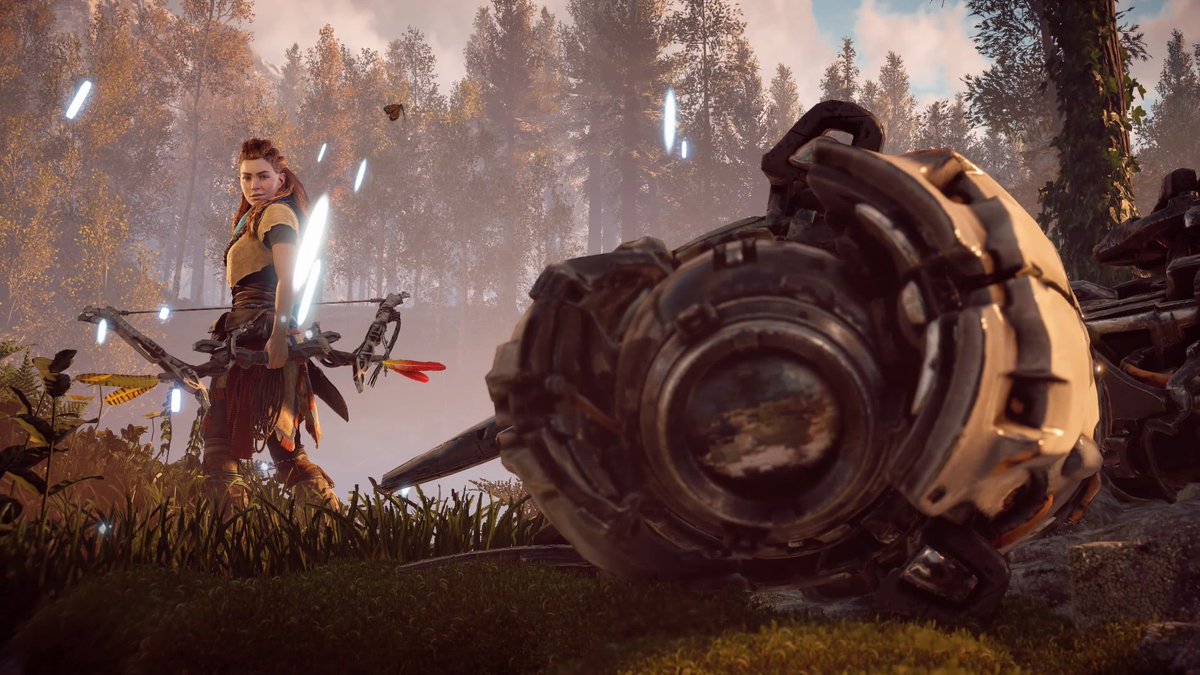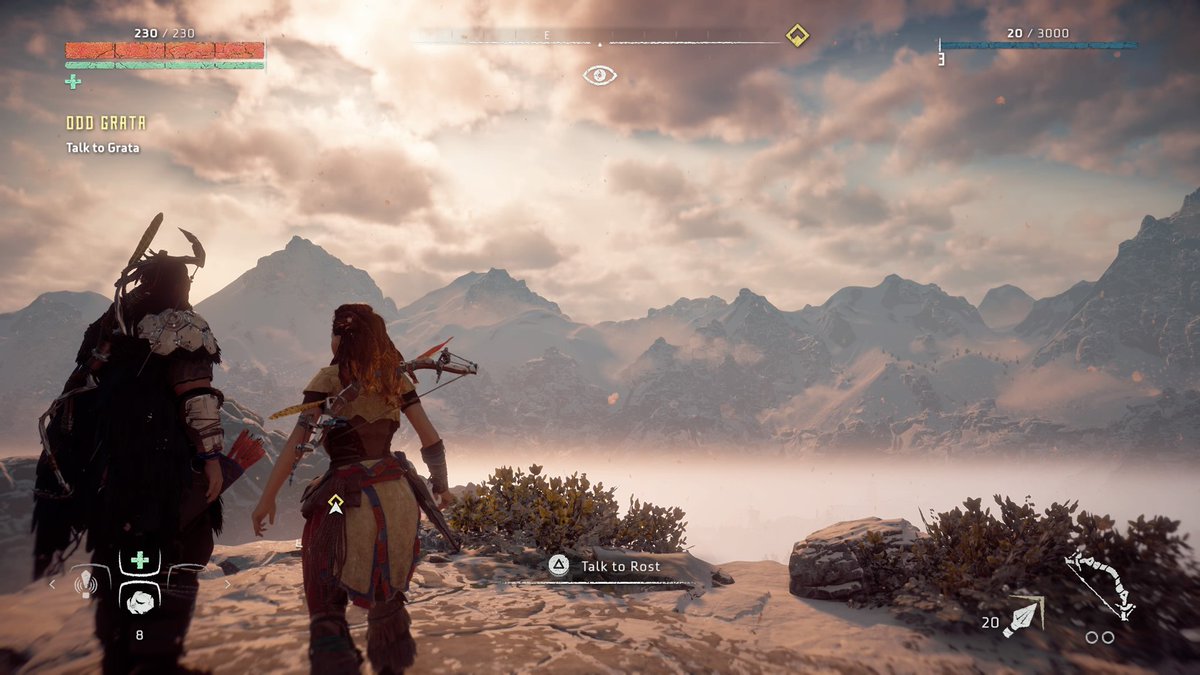 I love how connected everything is. The past and the future. Nature and technology. Its really something.
This game is perfect for me because exploring the wilderness is benefits you by giving you secondary quests and "collection" type ones too.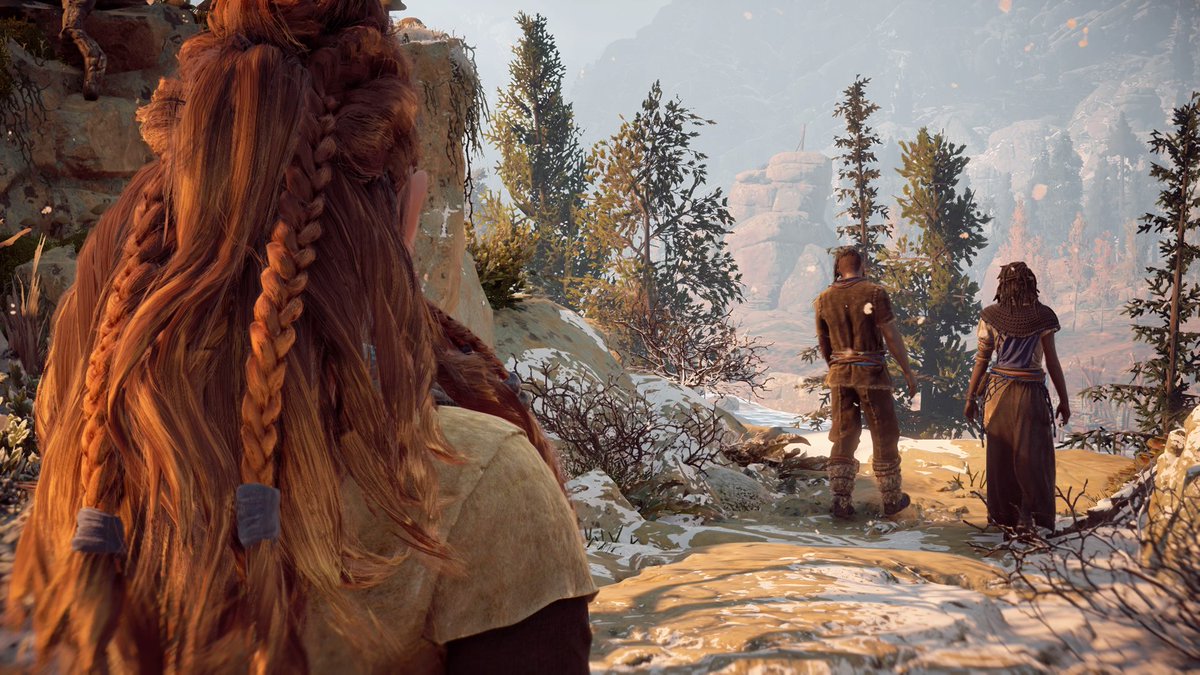 Pictured above is the ending of a secondary quest in which you reunite some siblings, one clearly struggling with is mental health.
I really can't wait to revisit this game to find out the rest of the story – I haven't touched upon it much because I think experiencing it yourself is best.
Lastly here are more photos of Aloy being a bamf.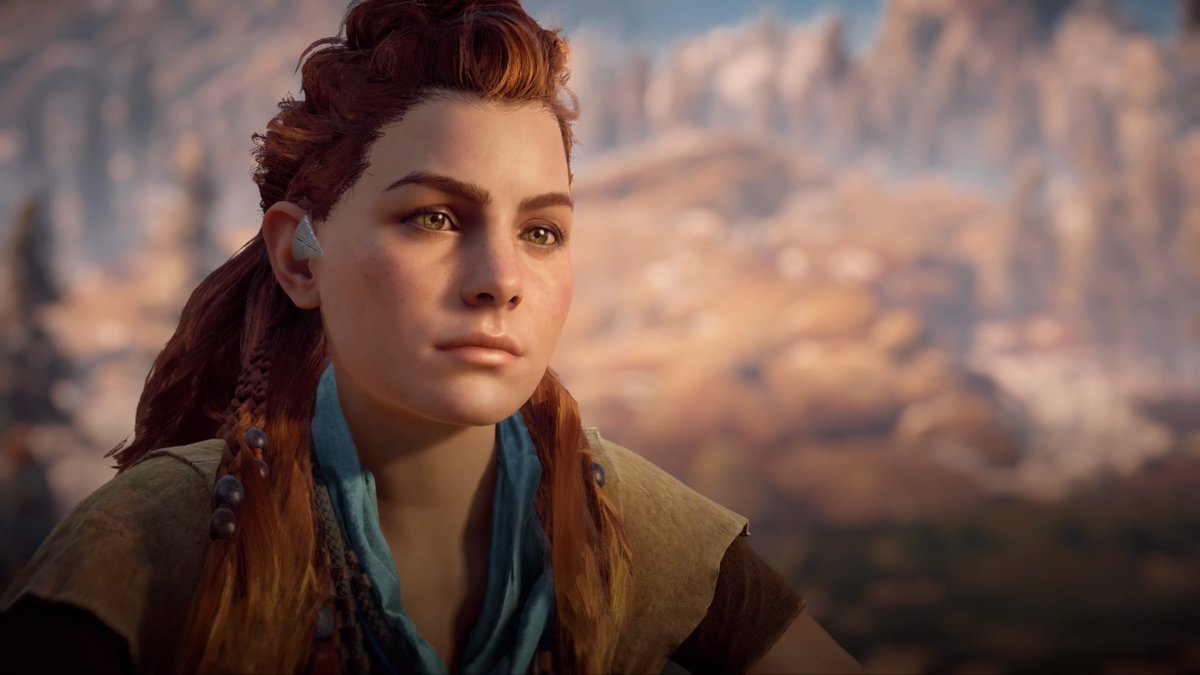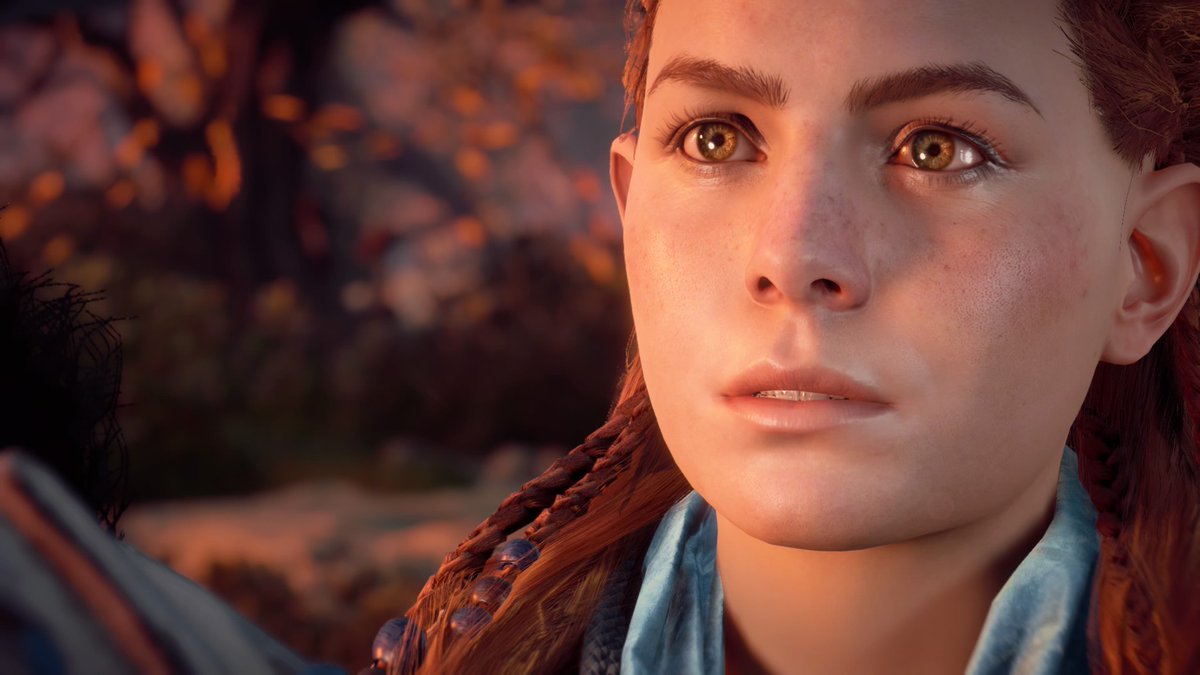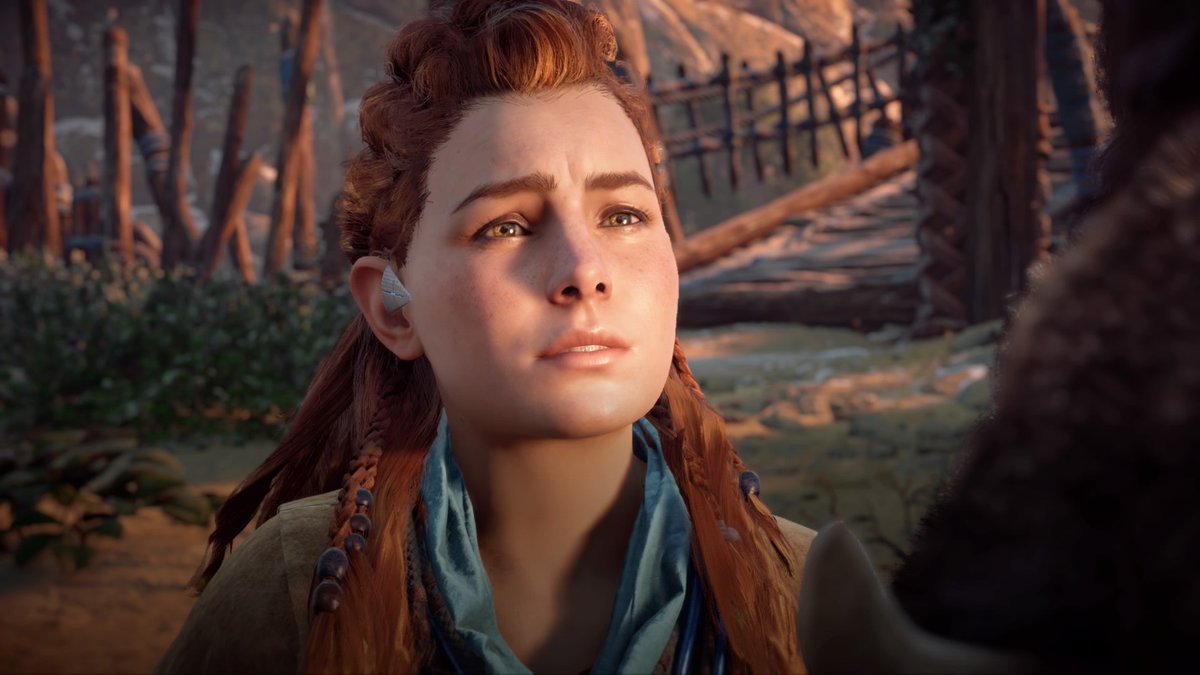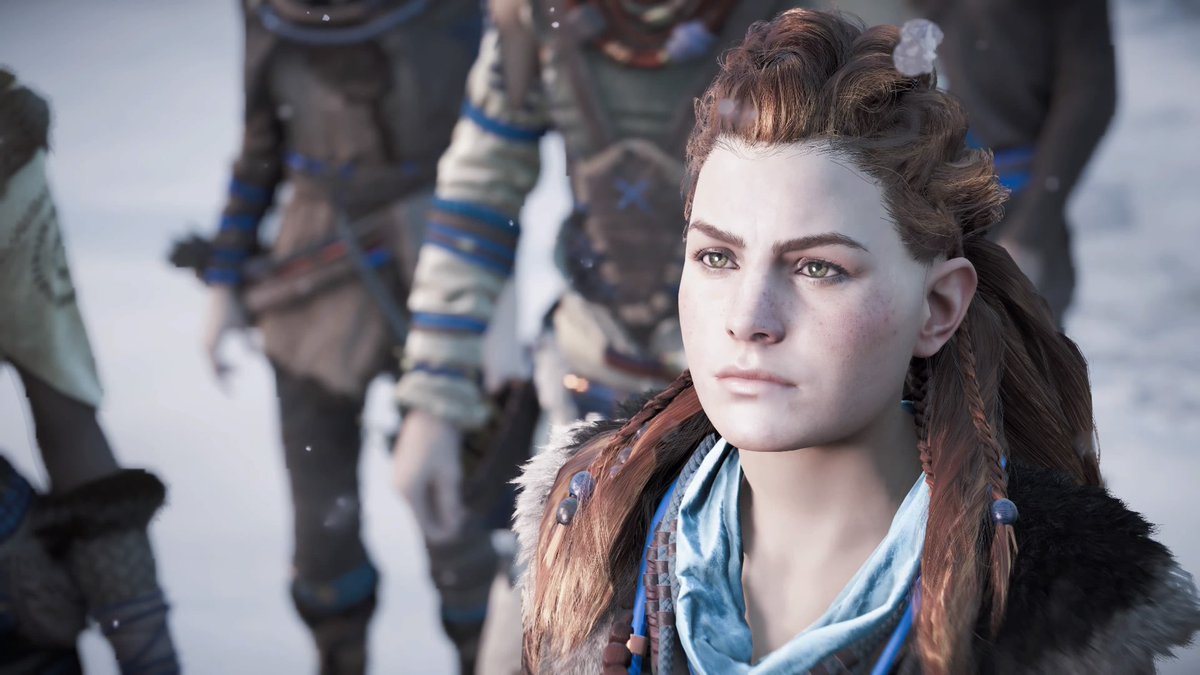 I can't wait to continue this game.
The elf girl is my DnD character which my lovely friend Jenny drew.